FIELD TRIPS OVERVIEW
A diverse array of Field Trips is being organised for delegates and accompanying persons. Field Trips will be held in Italy and in some Mediterranean Countries. Field Trips will run both prior to and after the XXI INQUA Congress. Please consider that we will be in full tourist season especially after the Congress so that the number of pre-Congress fieldtrips is greater than post-Congress.
There will also be various one-day mid-congress trips on Sunday 16 July, both in Rome and its surroundings.
Preliminary details of each Field Trip are reported below. Their costs will be detailed in the second circular to be issued in April 2022. The deadline for fieldtrip registration will be on February 2023. The cancellation policy due to possible Covid restriction will be the same of the Congress registration (full reimbursement if due to travelling limitation).
The proposed number of field trips (pre-congress, post-congress e one-day mid-congress excursions) exceeds the real number that will actually take place, considering the number of delegates we are expecting in Rome. However, given the enthusiastic answer we received from Italian, Mediterranean, and circum-Alpine colleagues, we decided to keep all of them in our programme, so as to maintain a rich and diversified offer.
After the deadline for early registration (February 2023), we will select a maximum number of 20 field trips, on the basis of pre-registered participants, which will cover all the fields of Quaternary Sciences.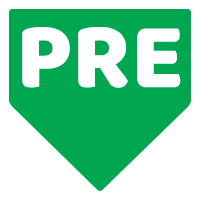 Pre-congress Field Trips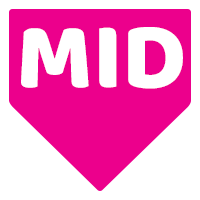 Mid-congress Field Trips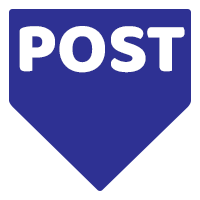 Post-congress Field Trips
FIELD TRIP LIST
PRE-CONGRESS
PRE-1
Late Pleistocene-Holocene uplift and active tectonics at the southern margin of the Central Anatolian Plateau (Southern Turkey)
Cosentino et al.
PRE-2
Late Quaternary landscapes and palaeoenvironments through the Mediterranean and the Alps
Ollivier et al.
PRE-3
Pleistocene slope, shallow-marine and continental deposits of eastern central Italy wedge-top basin: a record of sea-level changes and mountain building
Di Celma et al.
PRE-4
Life with geohazard at the contact of the Alps, the Dinarides and the Pannonian Basin
Jamšek Rupnik et al.
PRE-5
Palaeolithic Cave deposits and Karst evolution in the Venetian Pre-Alps
Peresani and Sauro
PRE-6
Large landslides, climate changes and human impact in the Italian Dolomites since the Lateglacial
Soldati et al.
PRE-7
The Bradanic Trough: stratigraphic response to subsidence, shortening and uplift of the Quaternary south-Apennines foreland-basin
Tropeano et al.
PRE-8
LGM and Lateglacial at the southern end of the Alps (Maritime Alps)
Ribolini et al.
PRE-10
Palaeogeographical evolution of the Egadi Islands (western Sicily, Italy). Implications for late Pleistocene and early Holocene sea crossings by humans and other mammals.
Antonioli et al.
PRE-11
Active Tectonics, Earthquake Geology, Paleoenvironment and Quaternary sequences:  A transverse along the Corinth Gulf Rift to Zakynthos island.
Papanikolaou et al.
PRE-12
Santorini island (Greece): four days in a volcano.
Nomikou et al.
PRE-13
Quaternary glacialism of the  Aosta Valley: a transept from the Ivrea end moraine system to the Monte Bianco Massif.
Gianotti et al.
PRE-14
A tour through volcanology and archaeology at the Neapolitan volcanoes.
Petrosino et al.
PRE-15
Geology, Geomorphology in active zones, Archaeology in active zones.
Doumaz et al.
PRE-16
MIS5, Relative Sea-level, U/Th dating, Cave stratigraphy, Archaeology.
Isola et al.
PRE-17
Palaeosols across the Northern Apennines: insights into the Late Quaternary dynamics of an active orogen.
Andreetta et al.
PRE-18
Messinian/Zanclean, Zanclean/Piacenzian and Piacenzian/Gelasian GSSPs in Sicily.
Caruso et al.
PRE-19
Geology, Paleontology and Archeology of the Middle Pleistocene to Early Holocene of southern Apulia (southern Italy)
Sardella